Welcom to day 4 of our inspiration-filled, fun-filled festival during our team's Creatastic Blog Hop. Join us each day as we share amazing projects created by our Design Team members. The Crafter's Workshop Design Team will be sharing projects they create over on their site too. Both teams will be using Susan K Weckesser Inc products as well as stencils by The Crafter's Workshop.
Now, make sure you visit both blogs, because we are going to have some fun prize packages given away each day on both sites. You need to leave comments each day for a chance to win! We also encourage you to stop by and become a fan of Susan K Weckesser Facebook Page and The Crafter's Workshop Facebook Page.
Dana Tatar
and
Erin Reed
both have great projects to share today .
Dana Tatar
has a fun mixed media canvas.
Hi!
Dana Tatar
here today sharing a canvas that I created with some of my favorite Susan K. Weckesser products and several stencils provided by
The Crafter's Workshop
. This canvas measures 6x6 inches so I selected several mini (6x6 inch) stencils; Rib Cage, Beaded Curtain, Positive and Heartstrings Frags for this project.
I cut a vibrant section from a piece of
Live In Color
patterned paper and added some stamping using the
Susan K. Weckesser A Little Bit Washi Stamp Set
. I added more patterns to the background of this canvas using the Mini Beaded Curtain and Mini Positive stencils with a black pen and yellow Clearsnap Smooch.
I applied whipped spackle over the Mini Rib Cage stencil and then added a black crackle heart using the Mini Heartstrings Frags stencil. While the crackle paint was still wet, I sprinkled some pink glitter over the top for a pop of color.
I finished this canvas with a multicolored bow and some Diviney song lyrics that read:
Your skeleton is heaven but your heart's pitch black.
And I like ya like that.
Thanks for stopping by today! I'd also like to thank The Crafter's Workshop for the amazing selection of stencils!
Dana Tatar
- Susan K. Weckesser Designer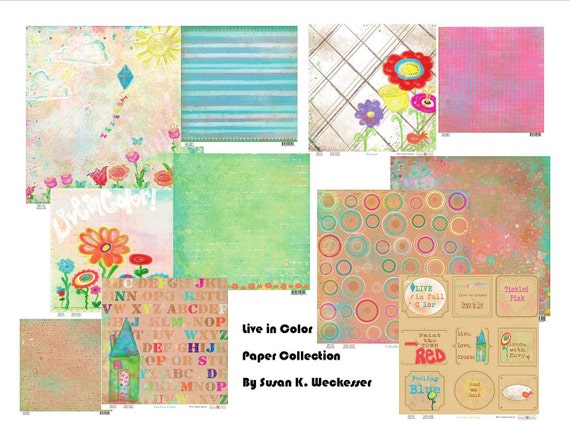 Erin Reed
has a lovely card that is so very special.
A mommy group friend of mine just lost her mother, so as a gesture I made this card for her for our group to all sign. I wanted to make this feminine and soft, to show our love for her, like giving her a hug with a card.
Vineyard TCW stencil
and outlined the edges of the paper with brown ink creating my own patterned paper.
TCW Vineyard Stencil
I then added in some other colors of cardstock and papers, but then I crated this little frame with the
TCW Hand Drawn Frames Stencil
. I used a gold glitter paste to fill in the stencil as a mask, then after it dried I cut it out to size (about the size of an ATC).
TCW Hand Drawn Frames
I then took the the same cardstock as the little gold frame and stamped the wonderful pennant banner stamp from Susan K. Weckesser in brown ink. I cut out the banner and left it in section of 3 or 4 triangles and then tucked them in and around the card as seen in the picture below.
Cardstock - Core'dinations
Patterned Paper - Kaisercraft
Stamp - Susan K. Weckesser
Stencils - The Crafters Workshop
Ink - Prima
Stickers - American crafts & Prima & Kaisercraft
Paste - Bo Bunny
Flowers - Petaloo
Leaves - Prima
Pearl Flourish - Kaisercraft
Twine - May Arts
Adhesive - Scotch
Enjoy!
Don't forget to leave a comment here and over at
The Crafter's Workshop
for a chance to win a prize that will be given away each day!